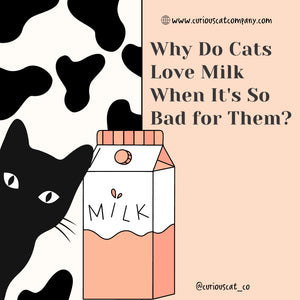 Whether it's the endless Tom and Jerry episodes we grew up watching or the common sight of someone welcoming a feline house guest with a bowl of milk, these depictions have led many of us to believe that cats have an insatiable love for milk. However, the truth about cats and milk is far more nuanced than all these charming stories would have us believe.  Cats do in fact love milk but it really isn't the best for them, and on the contrary can be pretty bad for their health. Their affinity for milk likely originates from their natural instincts...
---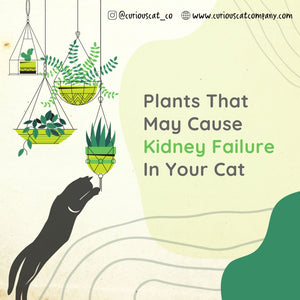 If you happen to fall in the little overlapping section of the Venn diagram where cat owners and plant parents come together, then this one's for you. Cats are undoubtedly one of the most curious little creatures out there and no amount of you trying to keep them away from trouble could actually guarantee they're safe. So, what do you do when one of your beloved children poses a danger to the other? This is precisely the sort of situation none of us wish to find ourselves in. Hence, it becomes crucial for us to acknowledge that not all plants...
---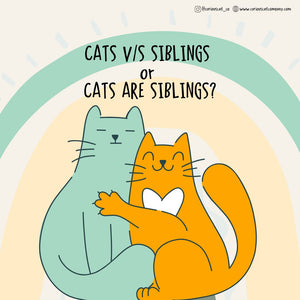 Raksha Bandhan, the festival of Rakhi, is all about celebrating the inimitable bond between siblings - a bond that's as robust and playful as a kitten's fascination with a piece of string. It's a bond formed through a mix of shared secrets, stolen clothes, sweet memories, and let's not forget, the occasional squabble over the TV remote. But in the end, when the whiskers of life tickle you in the wrong places, it's often our siblings who are there to lend a comforting paw.  This brings us to our fuzzy friends, the cats. With their soothing purrs and soft nuzzles,...
---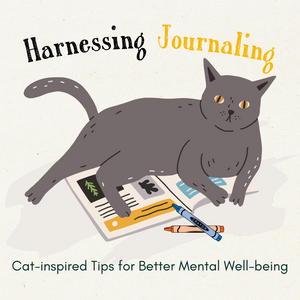 In today's high-octane, hustle culture, it feels as if we're perpetually chasing after laser pointers — much like a cat, but with less grace and more stress. Amidst the digital notifications, packed schedules, and the perpetual race against the clock, our mental well-being often takes the backseat. The truth? We're in the driver's seat when it comes to our mental health. And in this ever-accelerating life, there's an age-old remedy that promises a sanctuary: journaling. Shedding Emotional Furballs: Just as cats have their unique ways of dealing with bothersome furballs, humans require an outlet for their emotional clutter. Journaling offers...
---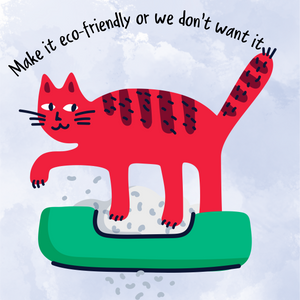 Most cat litter is made up of 95-99% bentonite, a clumping agent known for its odour-absorbing properties(1). Bentonite is obtained through strip mining(2), a process that has a significant environmental paw-print. It destroys habitats, contaminates water, and contributes to air pollution(3).  There's an innovative alternative that's eco-friendly, odour-resistant, and easy to clean up. We're talking about tofu litter, a product that doesn't play 'cat and mouse' with the environment.    But why tofu litter, you might ask? Tofu litter is a breakthrough formula made from biodegradable, renewable resources4. It's like the cat's whiskers of the litter world! It minimizes dust...